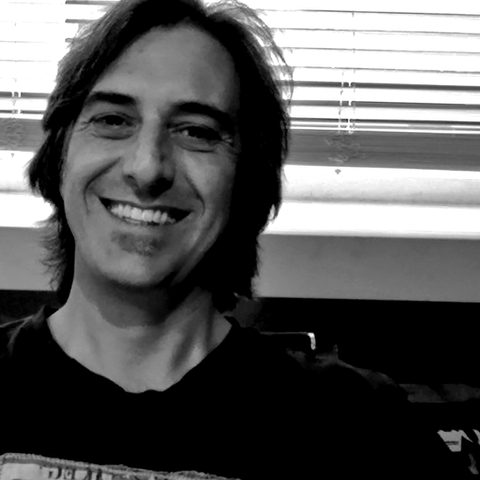 Enrico Beccari
He was born in 1970, probably during the legendary Deep Purple's Smoke on the Water guitar solo.
Just like every Leo, well he's a Leo: eclectic and a bit of an idler, capable of any possible wonder in the world but not always in the mood to perform the magic.
He graduates at IED in Milan, specialising in illustration, then cooperates with several advertising agencies: he's been awarded the Agorà prize in 2003.
He's still alive, doesn't particularly hate anyone, he laughs a lot and hasn't turned bald yet, actually his head of hair lives long.
show works