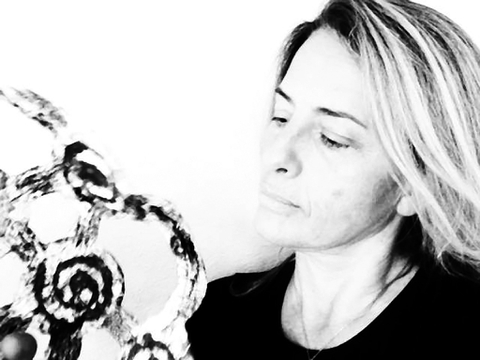 Artist
Antonella attends the Mosaic State Art Institute in Ravenna. Since 1983, she has been taking part in both solo and collective art shows and, in 1987, using recycled no-cost materials, she began making fashion accessories, setting up a small company.
The recycling philosophy pervades her entire artistic production which continues alongside her fashion industry activities and which has resulted in the creation of numerous works.
She has also collaborated with textile and ceramic manufacturers as free-lance decorative designer and with publishing companies as illustrator of fantasy books.
show works