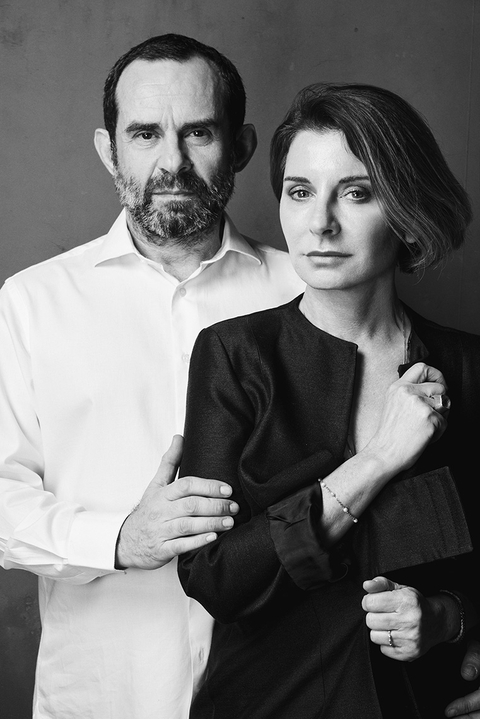 Architects
Ludovica+Roberto Palomba are architects who work and live in Milan. They founded Palomba Serafini Associati in 1994.
They have received numerous international awards such as the Compasso D'Oro, Elle Decoration International Design Award, Red Dot, Design Plus, Good Design Award, German Design Award.
Ludovica+Roberto Palomba plan architectures and design exhibitions worldwide. They work with and are art directors for some of the most established brands.
"Our creations, whether they be pieces of design or architecture, are derived from observations of change in human behavior.
It is important to see these products outside a fixed location or period – they do not reflect the latest fad but are the result of rationality and pondered craftsmanship. Our initial drafts are projections of our own needs. Our two visions are complementary and our design consensual. The challenge of our work is about merging function, innovation and longevity. We seek to project courage and serenity through the purity and originality of our work…
And there it is, that is what characterizes our creations: research, often lengthy, difficult, exhilarating to achieve what in a word can only be expressed as EVIDENCE."
show works